Lent/Easter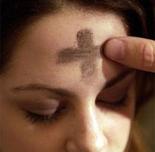 Ash Wednesday
The season of Lent begins on Ash Wednesday. Each year we remember and celebrate the death and resurrection of our Lord Jesus Christ, by which he overcame death and provided for us redemption from sin.

Lent is a season of preparation for this celebration, a time for personal and communal renewal and penitence.

Please come and join us in the Ash Wednesday worship service as the time of beginning self-examination, prayer, meditation upon God's Word, giving of alms, and fasting during this season of Lent.

During the service, we will begin our Lenten observance by using the centuries-old symbol of ashes marked on our forehead. By this we are reminded of our own frailty and mortality, and are called to humility and penitence.
---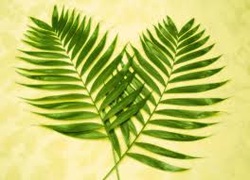 Palm Sunday


---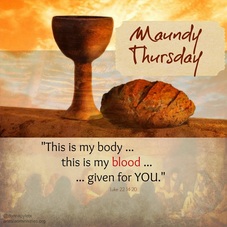 Maundy Thursday
The service of Tenebrae, meaning darkness or "shadows", has been practiced by the church since medieval times. Once a service for the monastic community, Tenebrae later became an important part of the worship of the common folk during Holy Week. We will be joining Christians of many generations throughout the world in using the liturgy of Tenebrae.

Tenebrae is a prolonged meditation on Christ's suffering. Readings trace the story of Christ's passion, music portrays his pathos, and the power of silence and darkness suggest the drama of this momentous event. As lights are extinguished, we ponder the depth of Christ's suffering and death; we remember the cataclysmic nature of his sacrifice.

Please plan to join us for the Maundy Thursday Worship Service.


---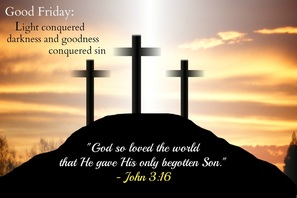 Good Friday Ecumenical Service
Ogden Presbyterian joins other churches in the area to observe Good Friday.

---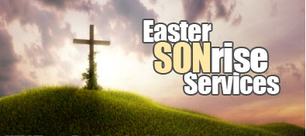 Easter Sunrise Ecumenical Service
Ogden Presbyterian joins other churches in town at the gazebo on the canal to celebrate Easter.

---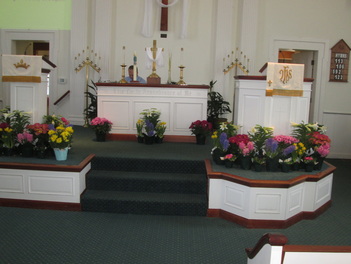 Easter Worship
---