Children's Ministries
---
Vacation Bible School -- Shipwrecked Rescued By Jesus 2018
---

SPARK IMAGINATION WITH FAITH-BUILDING FUN!

Venture onto an uncharted island where kids survive and thrive. Anchor kids in the truth that Jesus carries them through life's storms. Watch for more details as we get closer to summer!

You'll craft cool projects, laugh as you play games, celebrate in worship with Bible messages and music, and eat yummy snacks each day!

OPC's Vacation Bible School is a summer tradition where memories are made. First Congregational UCC of Spencerport, as well as Ogden Baptist, join us to put on a VBS program each year.All children ages 3 to 6th grade are welcome!
(Older youth are invited to serve as crew leaders.)

Dates: JULY 9th through 13th, 9:00 - Noon daily
Location: Ogden Presbyterian Church
(2400 S. Union St, Spencerport, NY 14559
across from the Ogden Farmer's Library)
​
(Downloadable registration form below. Fill out and either mail or email back to the church -- ogdenpresbyterian@gmail.com)

Questions? Contact us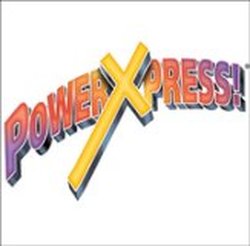 POWER XPRESS! SUNDAY SCHOOL
OPC uses the Power Xpress Sunday school model. Power Xpress is a rotational based curriculum where children learn about a particular topic for a few consecutive weeks in a number of different ways. Whether it is at the art, games, storytelling, science, music, video, or cooking stations the kids always have fun and learn a lot! The unique thing about the Power Xpress model is that it gives the whole congregation an opportunity to participate in the education of the children of the church as it only requires a two week commitment.
---
---
Ways to Get Involved
For more information, please contact the church office.