Children in Worship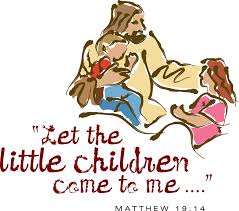 Children are invited to worship with their parents in the sanctuary at 10:00 a.m., or to attend Sunday School at 10:15 a.m. (except for the first Sunday of the month, where children attend Sunday School at 10:00 a.m. and return to the sanctuary for the Lord's Supper).

For children who attend worship in the sanctuary with their parents, there are worship bags containing quiet activities for the children available in the narthex.

If your infant or child needs care or becomes disruptive during the worship service, you may leave the sanctuary out any door and return as you wish. There is a changing room (with feed from the sound system so you can still listen to the service) located outside the sanctuary by the narthex.
---